Palmerola becomes the second airport in the world to receive the on -site biosecurity certification at Airports Council International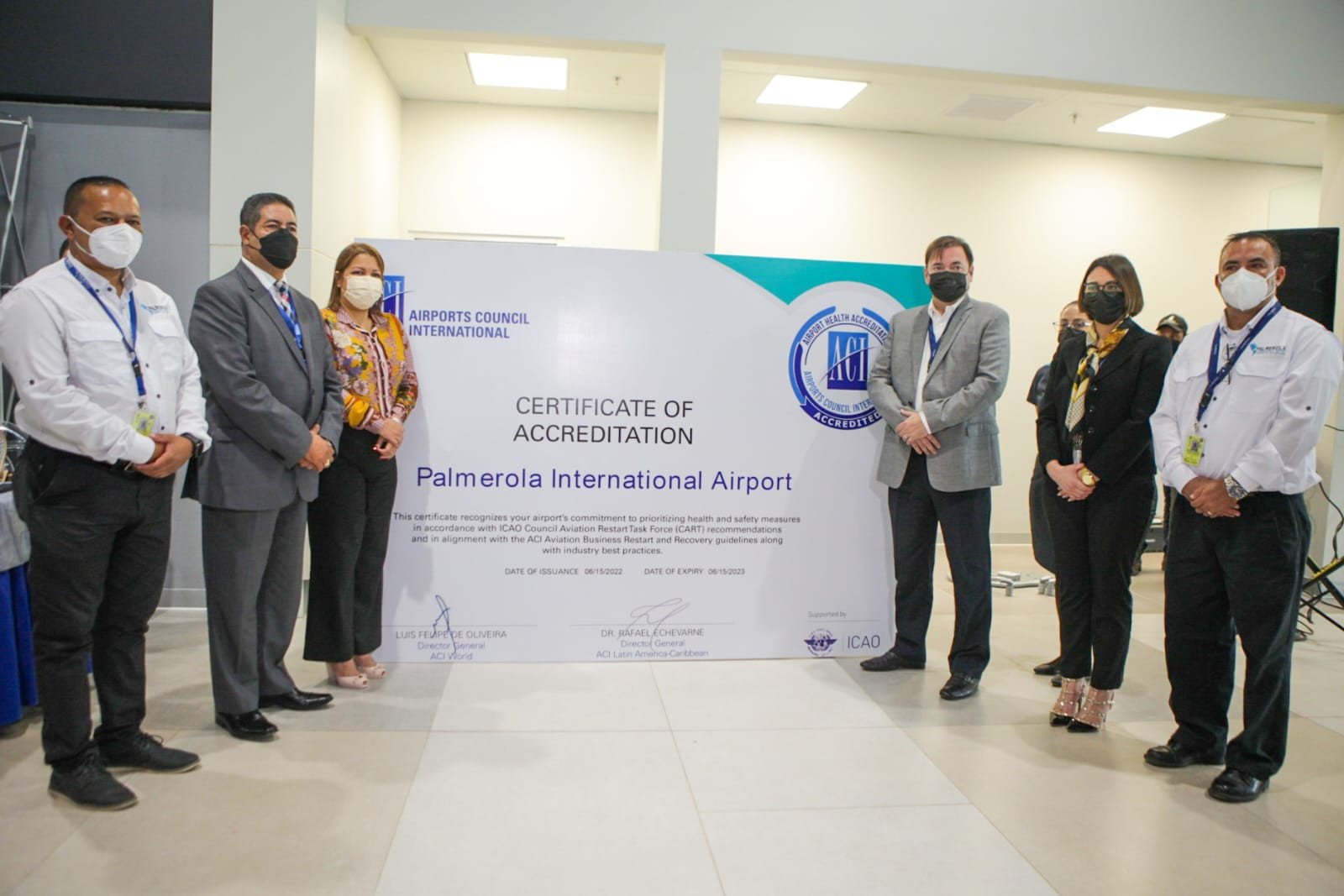 Palmerola becomes the second airport in the world to receive the on -site biosecurity certification at Airports Council International
Date 20-06-2022 10:14:49 | News
Palmerola International Airport became the second airport in the world to receive the important first hand accreditation of International Airport Council (ICA) of Latin America Y Caribbean for the implementation of rigorous biosecurity protocols at the airport.
Maria Elena Sandoval, representative of ACI, highlighted the work done by Palmerola International Airport as an airport operator. "palm It is the second airport in the world personally certified in biosecurity protocols by International Airports Council. This is due to the conformity of the airport, labor and efforts in biosecurity, "he stressed.
From youPeter Fleming, Executive Chairman of the Airport Division of the Emco Group, He said all efforts to implement the protocols were aimed at ensuring the safety and health of passengers and visitors to the airport.
"We are very proud to receive this certification. palm has invested heavily in biosafety and a huge amount of work has been done which is now recognized with this accreditation obtained by ICAhe said.
Biosafety protocols have been instrumental in the fight against COVID-19 All over the world and, above all, in airports where daily traffic in circulation is high.
Authorities in palm He said that since the beginning of the operations, they have implemented modern biosophical losses, such as thermographic cameras that automatically detect the temperature of passengers entering the terminal.
In addition, the installation of disinfectants, all the necessary educational signs on the biosecurity processes to be followed inside the terminal, as well as indicators for social distancing, which requires, among other measures, the use of the mask.
Palmerola International Airport started operating in December 2021 and on its own the first six months of activity increased by 46% air passenger traffic in central Honduras.