With Palmerola the cost of flights to the Central area has been reduced by over $ 600 and you can go to the United States for less than $ 290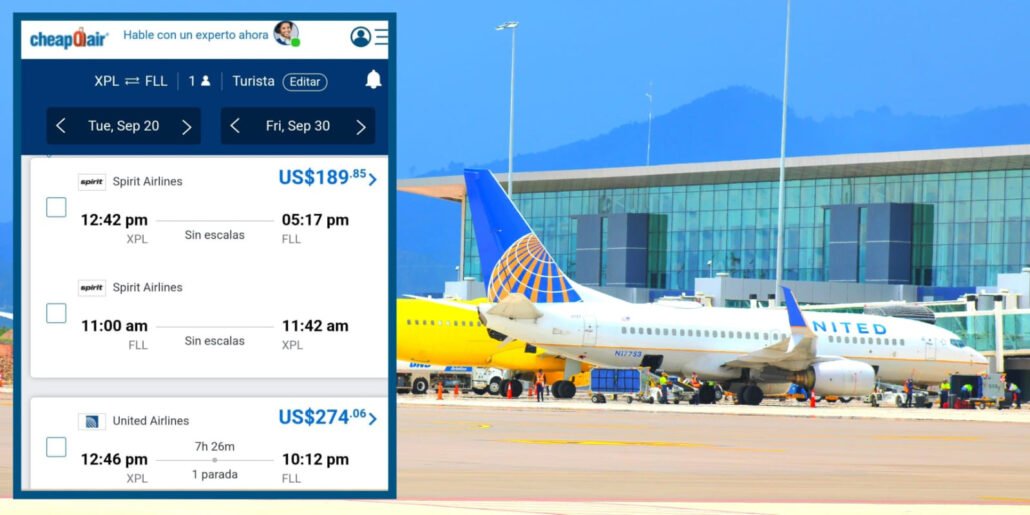 With Palmerola the cost of flights to the Central area has been reduced by over $ 600 and you can go to the United States for less than $ 290
Date 24-06-2022 18:24:39 | News
In just over six months of operation, Palmerola International Airport has managed to drastically reduce the cost of airline tickets departing from the airport. Central area of ​​Honduras.
Gone are the days when travelers gave Tegucigalpa and central-southern Honduras they had to travel more than four hours by land to San Pedro Sula to fly, because airfare prices have dropped so much since the opening of Palmerola that it is also much cheaper to travel to some destinations. of Palmerola than from Ramón Villeda Morales Airport itself.
With Palmerola, it is now possible to travel to destinations such as the United States for up to $ 290, which was previously impossible for travelers from Tegucigalpa and the South Central region.
In some cases, the price reduction of Tickets cost more than $ 600 in Palmerola, as in the new terminal there are tickets in the United States for less than $ 290 compared to the high costs that were previously in Toncontin Airportwhere it could cost a ticket over $ 800 and $ 1,000.
Something that aviation experts and travel agencies point out that low airfare to Palmerola has been maintained despite rising fuel prices and global inflation caused by war between Russia and Ukraine.
This drastic reduction in prices was achieved due to the operational and safety facilities in Palmerola and due to the increased competitiveness, as the terminal has more international airlines than they were in the central region of Honduras.
The very low prices found in Palmerola could never be had at Toncontín airport due to the large limitations and risk of that terminal.
"Certainly the prices of plane tickets in the Central area have dropped quickly with Palmerola. In Toncontín you could pay up to $ 800 or $ 1,000 to go to Miami, and now, with a little research, there are round-trip flights with just over $ 250, "explained a travel agent from Tegucigalpa.
This reduction in the price of airline tickets has been applied to several destinations such as Miami, Houston, Fort Lauderdale in the United States.
Travel agents say that, as anywhere in the world, it is recommended that you buy cheaper flights at least 20 days before the date you intend to travel.
Also, among the tips to be able to buy cheaper flights, experts recommend the alternative use of purchases on sites such as www.cheapoair.com, which is a recognized and trusted site.
XPL code is what Palmerola identifies with in search engines, because it is the code assigned by the International Air Transport Association (IATA) to the new terminal that serves the Tegucigalpa metropolitan area.
There are six international airlines in Palmerola: American Airlines, United, Avianca, Copa Airlines, Spirit and Aeromexico, which increased the competitiveness of airlines in central Honduras.
Palmerola International Airport is close by 40,000 mp and began operations on December 11th.
Since it started operating, Palmerola has increased air traffic in the central part of the country by 46% compared to the previous year.
In addition, the airport is already operational 24/7 after flights have started every night from June 1st.