Are Bugs a Bother in Roatan? Exploring the Insect Situation in Paradise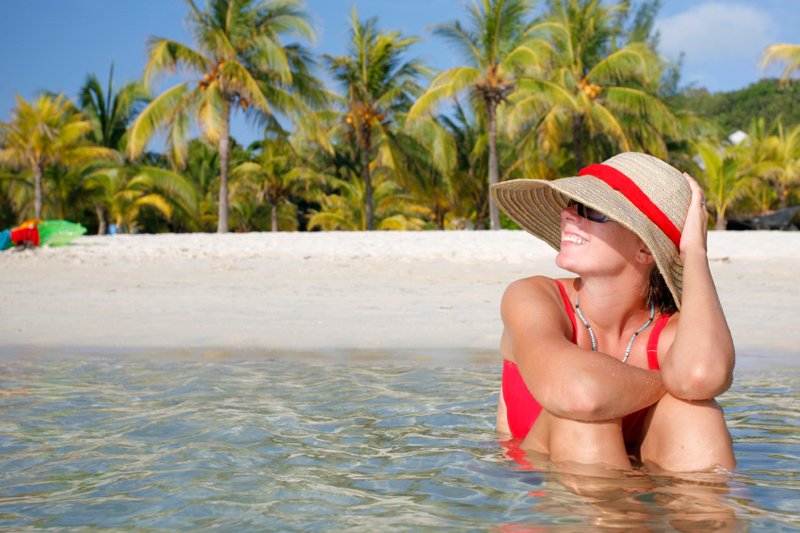 Roatan, a tropical paradise in Honduras, is known for its stunning beaches and vibrant marine life. But what about bugs? Don't let pesky critters deter you from exploring this island gem! Discover tips and tricks to avoid encounters with bugs while enjoying the beauty of Roatan.
Are Bugs a Problem in Roatan? Discover the Truth about Pesky Insects in Visit Roatan Honduras.
Bugs can be a concern when visiting Roatan, Honduras. However, it is important to note that the level of bug activity can vary depending on the time of year and specific location on the island. (1)
During certain seasons, especially the rainy season, mosquitoes and other insects tend to be more prevalent. It is advisable to come prepared with insect repellent and wear long sleeves and pants, especially during dusk and dawn when mosquitoes are most active. (2)
In addition to mosquito bites, some visitors may also encounter sand fleas or no-see-ums, which can cause itching and discomfort. To prevent their bites, it is recommended to avoid sitting directly on the sand and to use insect repellent specifically designed to repel these pests. (3)
While bugs can be a nuisance, they should not deter visitors from enjoying all the beautiful attractions that Roatan has to offer. By taking proper precautions and being aware of the seasonal patterns of insect activity, visitors can minimize their chances of encountering these pesky creatures. (4)
In conclusion, bugs can be a minor inconvenience when visiting Roatan, but they can be managed with proper preparation and precautions. The natural beauty and attractions of the island make it a worthwhile destination despite the presence of insects. (5)
Frequent questions
How prevalent are bugs in Roatan, and what types of bugs can visitors expect to encounter?

Roatan is located in a tropical climate, so insects are a common presence on the island. Visitors can expect to encounter various types of bugs during their stay. Mosquitoes are quite prevalent, especially during the rainy season, so it is advisable to use insect repellent and wear long sleeves and pants in the evenings. Sandflies, also known as "no-see-ums," can be bothersome, particularly on the beaches. It is recommended to apply a bug repellent specifically designed for sandflies when spending time near the shoreline. Other common bugs include ants, beetles, bees, and wasps. While they can be seen around, they usually don't pose significant issues for visitors. Overall, taking preventive measures such as using repellents and wearing appropriate clothing can help minimize encounters with bugs while enjoying the beautiful surroundings of Roatan.
Are there any particular times of the year when bugs are more problematic in Roatan?

Roatan experiences a tropical climate, which means that bugs are present year-round. However, there are certain times when they can be more problematic. The rainy season, which typically runs from May to November, tends to bring an increase in mosquito populations. These months also tend to have higher humidity levels, which can attract other types of bugs. It's recommended to use insect repellent and take precautions, such as wearing long sleeves and pants, especially during dawn and dusk when mosquitoes are most active. Additionally, staying in accommodations with screens on windows and doors can help keep bugs out.
What preventative measures should visitors take to protect themselves from bugs while visiting Roatan?
When visiting Roatan, it is important to take certain preventative measures to protect yourself from bugs:
1. Use insect repellent: Apply a mosquito repellent that contains at least 20% DEET on exposed skin and clothing to keep bugs away.
2. Cover up: Wear long-sleeved shirts, long pants, and socks to minimize exposed skin that bugs can bite.
3. Avoid peak mosquito activity times: Mosquitoes are most active during dawn and dusk, so try to stay indoors or use extra protection during these times.
4. Stay in air-conditioned accommodations: Mosquitoes are less likely to enter air-conditioned spaces, so opt for accommodations with proper screening or air conditioning.
5. Eliminate standing water: Mosquitoes breed in stagnant water, so remove any standing water around your accommodation and avoid areas with high water presence.
6. Use bed nets: If you are staying in a location without screens or air conditioning, use bed nets to protect yourself while sleeping.
7. Be cautious with outdoor activities: If you plan to spend time outdoors, especially in wooded or grassy areas, wear proper clothing and apply insect repellent regularly.
8. Know the signs of mosquito-borne diseases: Familiarize yourself with the symptoms and warning signs of mosquito-borne diseases such as dengue fever, Zika virus, and chikungunya, and seek medical attention if necessary.
By following these preventative measures, you can minimize the risk of bug bites and enjoy a more comfortable visit to Roatan.