The Mexican airline will begin operations in Palmerola in December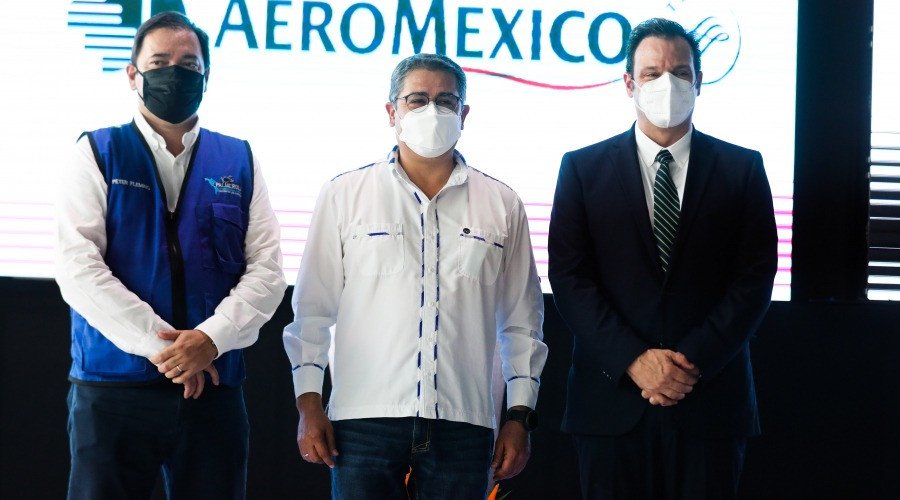 The Mexican airline will begin operations in Palmerola in December
Date 18-10-2021 19:42:20 | News
Comayagua, Honduras.
The Mexican airline, Aeroméxico, has announced that it will begin operations at Palmerola International Airport as of December 1 this year, the airline's representatives and the Honduran authorities announced on Monday.
Aeroméxico thus becomes the third low-cost airline to confirm the start of operations in the new terminal located in the department of Comayagua, central Honduras.
Earlier, Spirit was another low-cost airline that announced the start of operations in Palmerola.
The Mexican airline will have three weekly flights on Tuesdays, Thursdays and Saturdays and also reported that tickets are now publicly available on its website.
JOH: "We Made History Again"
Following the announcement of the Mexican company, President Juan Orlando Hernández reacted with great enthusiasm and stressed that "history has been made once again".
"We are making history again, we are excited to announce that Palmerola will be home to another airline. We are delighted to greet Aeroméxico, the eagle of Mexico, who shares the vision of flying high," he said.