Copa Airlines starts today the night flights to Palmerola with high occupancy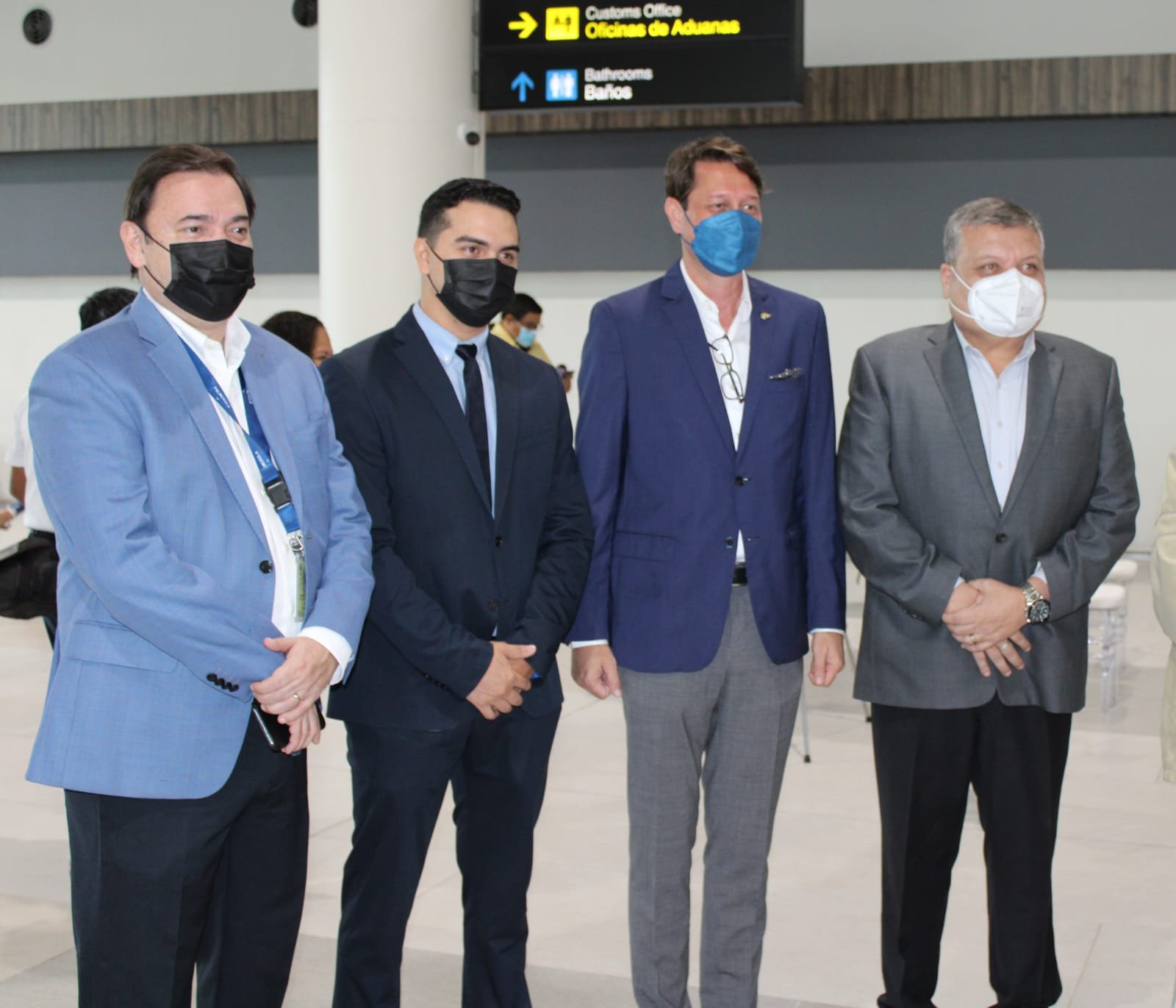 Copa Airlines starts today the night flights to Palmerola with high occupancy
Date 18-07-2022 17:07:12 | News
Copa AirlineS. flights start today night from Palmerola International Airportwhich is added to 24/7 operation of the new terminal.
It was confirmed that the night flights of Arrival and departure of Copa Airlines have a high passenger occupancy, so this new operation starts from the path to success.
Peter Fleming, Executive Chairman of the Airport Division of the EMCO Groupindicated that with these new night flights, Palmerola continues with his rapid growth rate achieved in a little more six months of activity.
"We appreciate the trust at the Airlines Cup. These results are the result of working together and this is only possible due to the operational safety that Palmerola also offers guarantees. Thanks to these new night flights, now passengers who have arrived at Central Honduras with Copa in evening connections in especially in Europe, you don't have to overnight in Panama spending time at the hotel and on the same night they will be able to get directly to Palmerola ", Fleming said during the press conference in which the night flights of Airline Cup.
With this new operation, both Avianca and Copa Airlines will already have night flights to Palmerola, which began operations on June 1 24/7 operations.
In turn, Michael Wehmyer, Copa Airlines Manager for Honduras, announced that the flights are very busy. "This is great news. for Honduras and shows the capacity it can have palm to function. This also allows a great economic advantage for the country, because now the travelers will not have to sleep in another country ", he said. Wehmeyer.
flight Evening Copa Airlines will arrive in Panama's Palmerola in class 22:40 and will leave at 4:55.
Wehmeyer confirmed that Copa Airlines will operate night flights on lMonday, Wednesday, Thursday and Saturday.
While Robert O'Connor, deputy executive director at Honduras Civil Aviation Agency (AHAC), stressed the importance of expanding activities in Palmerola. "It simply came to our notice then positive, as it will allow travelers to be able to get to Honduras faster and those who go abroad to have more time options. Connectivity is also improving the winner is the country", stressed the.
With these night flights, the Copa will have now 11 frequencies from Palmerola International Airport.
figures ale the first six months from Palmerola's operations revealed that new terminal managed to increase the number of passengers by 46% in Central Honduras, thus consolidating the success of starting its operations.