History: Palmerola Airport receives the first Spirit flights from Houston and Miami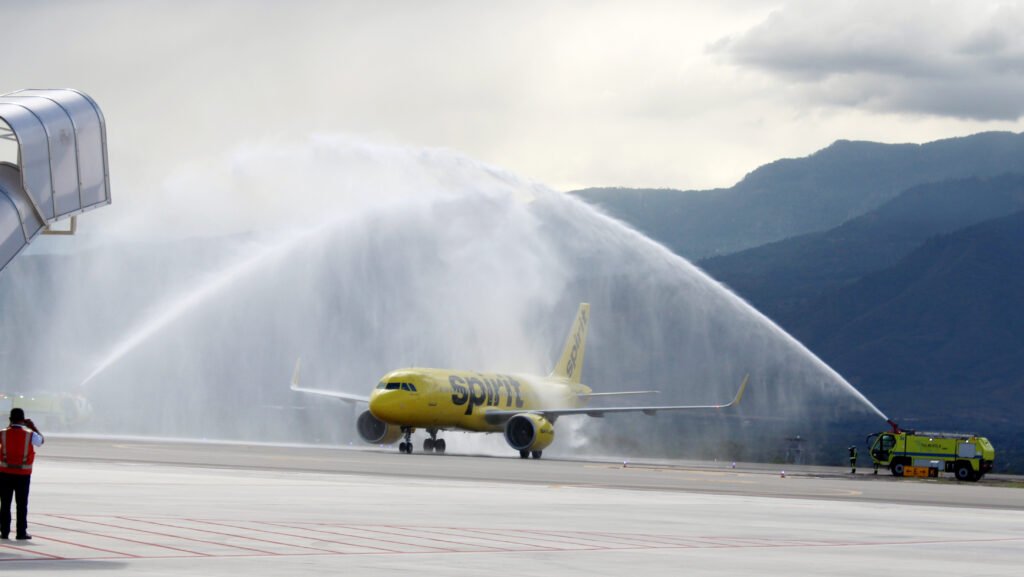 History: Palmerola Airport receives the first Spirit flights from Houston and Miami
Date 20-12-2021 03:09:13 | News
On a historic day for Hondurasthe Palmerola International Airport began operations with the arrival of two Spirit Airlines flights from Houston Y You love Me, which will initially have 11 flights a week in the new terminal.
On December 11, dozens of businessmen, travelers and their families arrived at the new and modern terminal very early to take part in the momentous day that gives a new beginning to the aviation sector in Honduras.
Passengers began to arrive with high expectations; images of hugs, smiles and even tears predominated on the first day of operation of the terminal, which measures over 40,000 square meters, has seven sleeves and the capacity to serve up to 13 aircraft at the same time.
The time has come: the flight from Houston, Texas United States He was the first to reach the runway at Palmerola Airport.
The airline plane Spirit Airlinesan Airbus 319, landed at 13:46 in the afternoon, arousing the enthusiasm and applause of all those present at the event that took place in the terminal to greet the first passengers of this historic operation.
Half an hour later, the next flight arrived Miami, Florida. The passengers began to disembark visibly excited and waved goodbye through the glass sleeves of the imposing air terminal.
"We are very pleased to see this dream come true and to be able to provide the Honduran people with a modern and safe airport that will allow them to offer low cost flights, giving everyone the opportunity to travel," he said. Lenir Pérez, President of Grupo Emco.
Spirit thus became the first to begin his services palm It also offers round-trip airfare to Miami and Houston for $ 149.
"Today we are more Honduran than ever. This is a modern and comfortable airport that offers the best operating standards in the world," he said.Camillo Martellodirector of international stations Spirit.
He stressed that "the opening of an airport of this level will have a very positive economic impact for Honduras."
In turn, Peter Fleming, executive chairman of the airport division of the Emco grouphe said that he had achieved his goal and that this is just the beginning of the new things that will come to Palmerola.
"We are very excited to set up a first class airport to serve Honduras," he said.
Free transport
The new terminal offers free shuttle bus for passengers.
"We have executive buses that move completely free of charge from Toncontín to Palmerola and vice versa. Our intention is to provide the best experience for the users of this terminal," he explained. Fleming.
A dream come true
Many passengers highlighted the modernity and size of the new airport.
"It is a dream come true. I have always dreamed of flying from this airport and today I am fulfilling my wish. We are proud to have an airport of this quality in Honduras," the passenger said. German Pereira.
"It looks very nice, we are very happy to be able to receive our in-laws from this airport," said passenger Leila Arias.
The airport will receive a daily Spirit flight from Houston and four times a week from Miami, for a total of 11 flights per week.
Its flights will start on December 15 Copa Airlines and 16 Avianca.