Palmerola receives first Aeromexico flight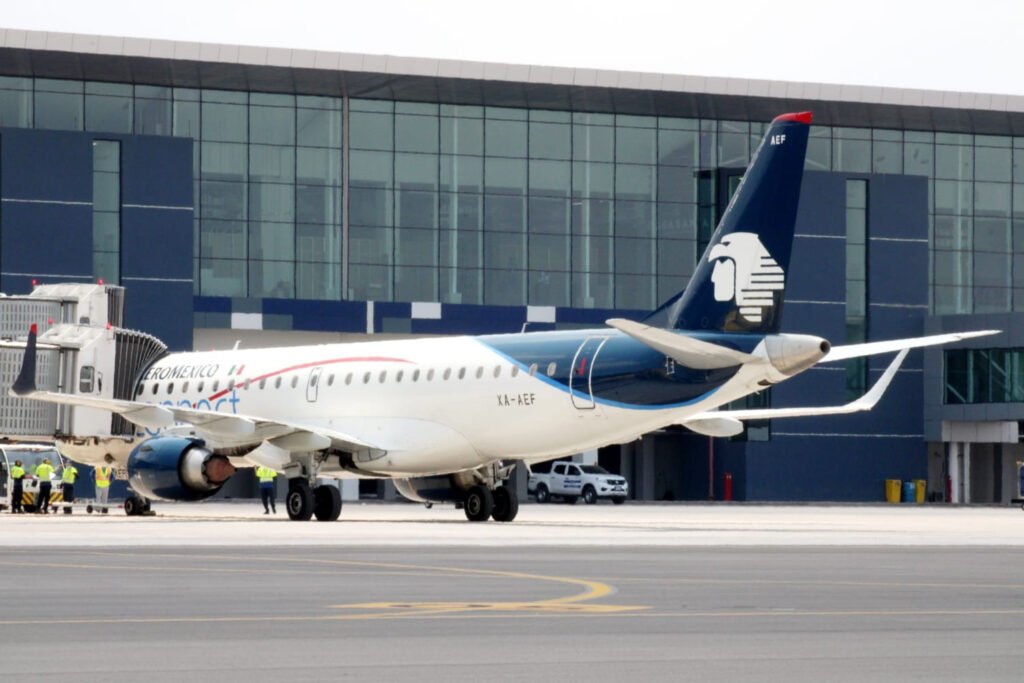 Palmerola receives first Aeromexico flight
Date 27-04-2022 14:48:44 | News
Comayagua, Honduras.
Palmerola International Airport received the first Aeromexico flight on Thursday, April 7, with which the airline began operations in the new terminal.
With this, Palmerola adds a new international airline and increases the air connectivity of central Honduras.
At 10:30, the plane landed in silence on the 2,440-meter runway of Palmerola, and the passengers were disembarked in a quick process.
About an hour later, the plane had already left for Mexico.
Lenir Pérez, president of Grupo EMCO, which built and operates the new airport, greeted Aeromexico after the plane arrived.
"We welcome Aeromexico for the arrival of its first flight to Palmerola. We are proud to increase connectivity in the central area for the benefit of travelers and the economy, "he said.
For his part, Peter Fleming, Director of the Airports Division of the EMCO Group, stressed the importance of starting operations with the Mexican airline.
"Aeromexico is a prestigious airline, and its arrival at Palmerola International Airport is essential for expanding connectivity in central Honduras, which was only possible because of its trust and commitment, as well as its operational facilities, technology and safety. . "The start of Aeromexico's operations in Palmerola fills us with pride and, without a doubt, strengthens the ties between Honduras and Mexico, two sister countries that continue to write," said Fleming.
Mexico's ambassador to Honduras, David Jiménez, said Aeromexico's arrival in Palmerola would unite two more sister cities. "Mexico's relationship with Honduras is historic, fraternal, fraternal and loving. This unites us as a people and we are happy to witness this moment," Jiménez said.
Aeromexico executives said they have shown confidence in Honduras and revealed that they will have flights at special prices.